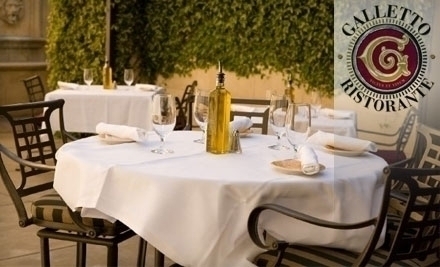 Get a taste of seasonal, local ingredients at Galletto's Italian Ristorante, located in the heart of downtown Modesto. Since opening in 2001, Galletto's Ristorante has celebrated seasonal ingredients created in an uncomplicated and inspired style. Their kitchen produces an earthy and satisfying offering that allows diners to bask in the culinary delights of Northern Italy. Their menu is based on seasonal ingredients, many of which are from local farmers here in Stanislaus County.
1101 J Street
Modesto, CA
209-523-4500                                                                                                       www.galletto.biz
Local Sources: Ewetopia, Nicolau Farms, Ratto Brothers, Ott Farms, Little Tremanye's Farm, Tastee Tomatoe, Green Acres Farmstead and seasonal items from local Farmers' Market.