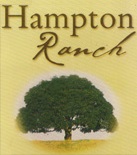 Established in 1961, Hampton Ranch has grown into seven ranch sites for a total of 311 acres. Annual production is about 750,000 lbs. of walnuts, 230,000 lbs. of almonds and 100,000 lbs. of kiwi. The ranch also sells and delivers about 1000 cords of almond firewood. New this year, the ranch has sent 2,000 lbs. of kiwi to be juiced for resale at farmers' markets since the kiwi culls are only available from November through May with proper storage. They work with Alpine Pacific Nut Co. and Hudelson Nut Co. to process nuts for wholesale.
Hickman, CA
209.874.4894
www.hampton-ranch.com
hamptonranchrdh3@gmail.com
Direct Sales: Wholesale; firewood only by individual order.