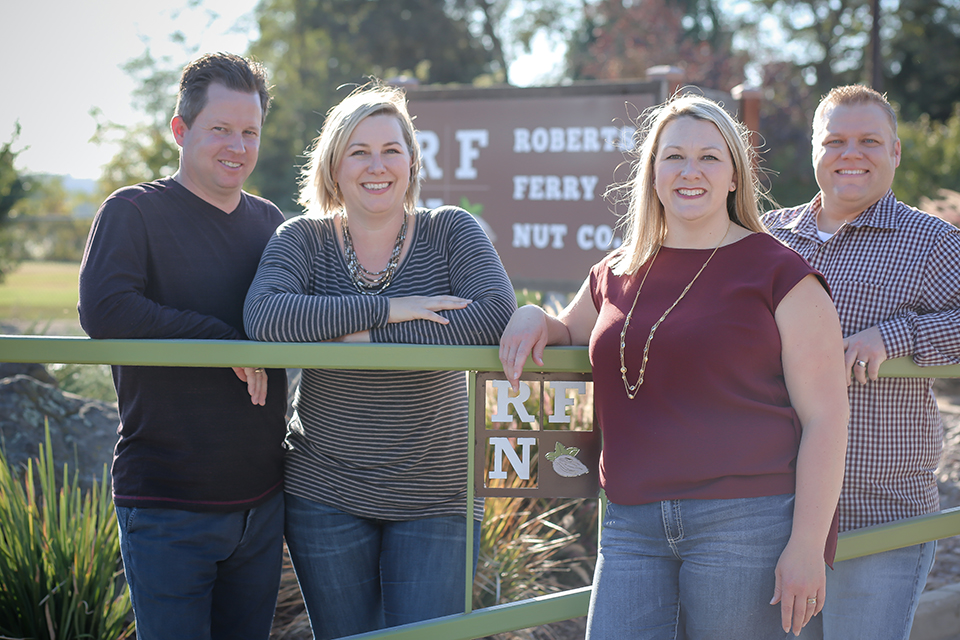 Roberts Ferry Nut Company has been hand-making delicious caramel corn products since 1983. Truly handcrafted, made in small batches, our recipe uses California almonds and caramel made from scratch for each batch. Our varieties of popcorn include various nut combinations including almonds, pecans, macadamias and dried cranberries, white and milk chocolate and swirled chocolate, and flavors such as Salted Chocolate Caramel Corn. Visit our store in Roberts Ferry, along the Tuolumne River outside of Waterford, CA, to experience the 15 handmade, flavorful caramel corns, our hand-dipped chocolate covered apricots, almond brittle and our small batch almond butter made with just two ingredients. We also offer a full range of sweet, salty and natural nuts, as well as dried fruits, including an expanding line of sulfite-free offerings. Roberts Ferry is the home of the Almond Butter milkshake, stop by today to try one out!
20493 Yosemite Boulevard
Waterford, CA 95386
209-874-3247
www.RobertsFerrryNutCo.com
Stacey@RFNutCo.com
Direct Sales: Come by our store at the above address or check out our online store!
Tours: We welcome groups and bus tours.