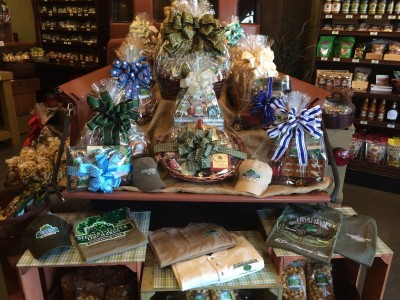 It began as a service to growers and neighbors, but has become a California legacy – The Stewart & Jasper Company Store. The company store features the finest selection of natural and in-shell almonds, walnuts and pistachios, roasted and confectionery almonds, dried fruit and preserves, almond butter, spreads and sauces, syrups, nut oils. Sold alone or in gift packs, their packaging is widely admired for its elegance and sense of tradition. For your convenience, you can order online, or visit their stores in Modesto, Monterey, Patterson at I-5, or the headquarters store a few miles west of Newman.
3500 Shiells Rd
Newman, CA
1700 McHenry Ave Ste 58
Modesto, CA
2985 Renzo Ln, Ste D
Patterson, CA
400 Cannery Row, Ste C
Monterey, CA 93940
209.862.0555
store@stewartandjasper.com
Direct Sales: Gift Shop at the addresses above.