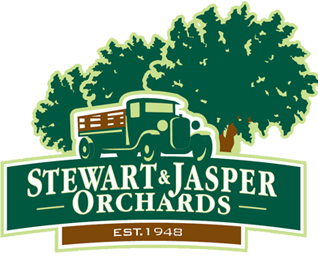 Stewart and Jasper Orchards is a third generation family owned almond producer who has over 65 years of experience in farming and food production. The Founders' philosophy has been that success and customer satisfaction are linked to effectively guiding every aspect of almond production from the orchard to the market place. They are committed to preserving the values that their company was founded on and have integrated every step of almond processing into the business from growing to hulling/shelling to exporting and retail marketing of our product. Stewart and Jasper believes this is the way to provide the customer with a higher quality product. Along with quality assurance they are also committed to being stewards of the land and have invested in more eco-friendly farming practices. On-site, drip irrigation is used to conserve water and a seven acre solar farm was installed to reduce electrical usage. In today's demanding market for high quality foods, no almond handler is better prepared than Stewart & Jasper to assure your satisfaction.
3500 Shiells Road
Newman, CA
209.862.9600
stewartandjasper.com
Direct Sales: Online and through Stewart & Jasper Company stores.